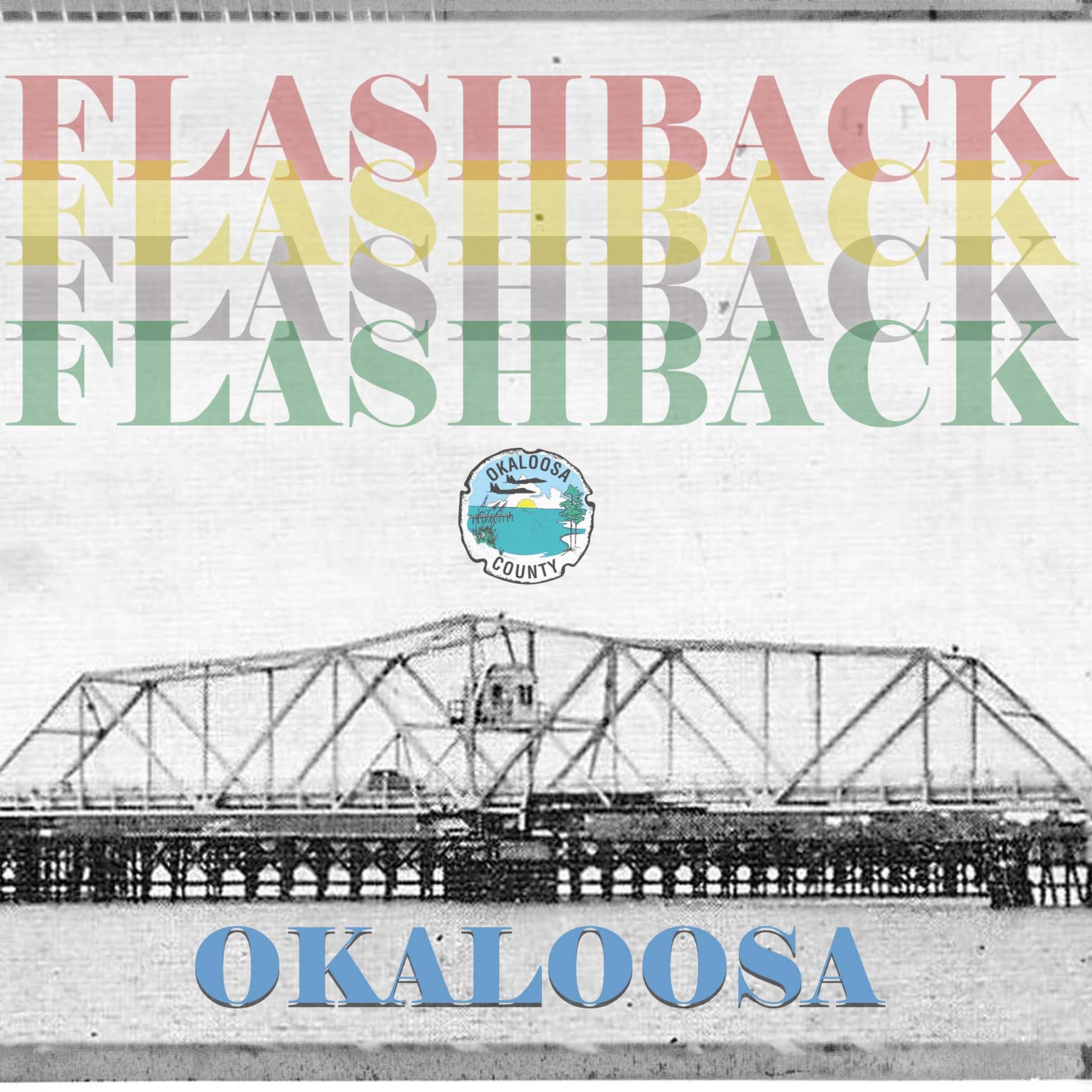 Welcome to Flashback, a podcast by the Okaloosa County Public Information Office. Get ready to dust the nostalgia off your sleeve as we talk with Okaloosa citizens who share with us how things used to be. I'm your host Nick Tomecek. Its time to step into your imaginary DeLorean tap your flux capacitor and Flashback!!!
Episodes
Monday Sep 26, 2022
Monday Sep 26, 2022
We will take through the history of the Brooks Bridge and give you an update on the replacement project currently underway.
More info on the replacement project by FDOT can be found at https://nwflroads.com/projects/415474-2
In the 1930s the state saw the need to connect northwest Florida to south Florida on a highway system that would require a fair amount of bridges. The Gulf Coast Highway system, aka the Florida Loop would go from Pensacola to Tampa. According to news articles, in 1931 funds began being allocated to build bridges to make this idea come true.
Yes folks we are talking about the Brooks Bridge. We've had two Brooks Bridges since the 1930s and were about to see a third. You can already see buildings and signs being removed to make way for the new one. The construction of the new one as you may know, is being overseen by the Florida Department of Transportation.