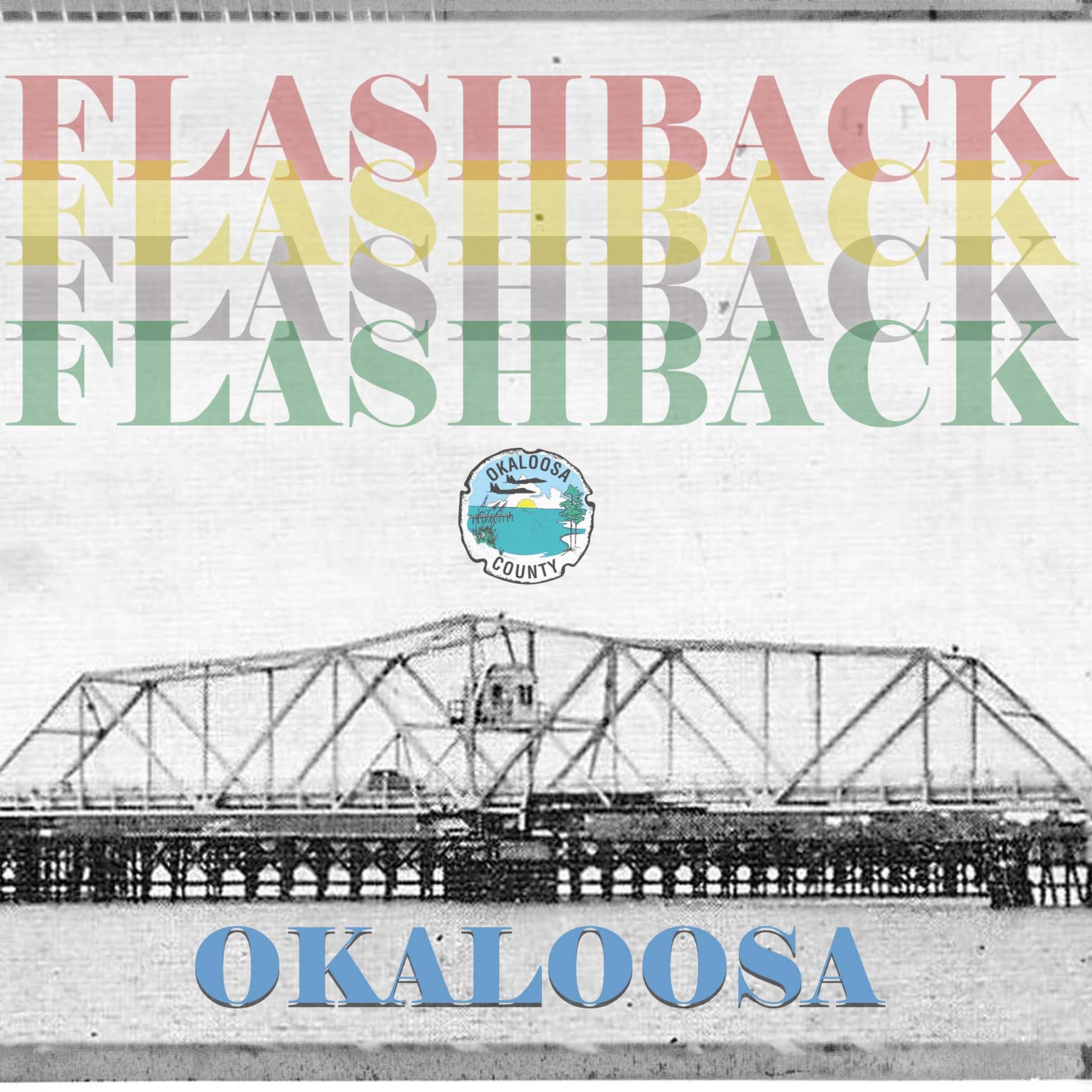 Welcome to Flashback, a podcast by the Okaloosa County Public Information Office. Get ready to dust the nostalgia off your sleeve as we talk with Okaloosa citizens who share with us how things used to be. I'm your host Nick Tomecek. Its time to step into your imaginary DeLorean tap your flux capacitor and Flashback!!!
Episodes
Wednesday Nov 10, 2021
Wednesday Nov 10, 2021
Over the years Northwest Florida and Okaloosa County was the set for movies dating back to the 1940s like Twelve O'clock High (1949) starring Gregory Peck about aircrews in the United States Army's Eighth Air Force, who flew daylight bombing missions against Nazi Germany. There was  Thirty Seconds Over Tokyo (1944) based on the real-life experiences of the pilots and crew of the famed Doolittle Raid.   
John Wayne's "The Green Berets," was filmed at Eglin and more recently a movie called Frogs in 1972 where an upper class family who hunted and killed through the years and nature, including large bullfrogs rise up and attack them on an island. Its no surprise that this did not win an Academy Award
We also had Transformers: Dark of the Moon and Truman Show filmed in nearby Seaside in South Walton.
One of the most notable ones was filmed in Shalimar, Destin and Navarre was JAWS II, Starring Roy Scheider, who was known to frequent the local bars when they weren't shooting the film